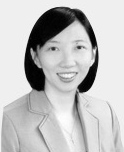 EUNICE BOEY,
DIRECTOR AND CO-FOUNDER
---
Eunice has over 20 years of compliance experience within the financial services sector ranging from investment banking, capital markets, sales and trading, asset management and wealth management. Her experience cuts across multiple asset classes such as commodities, currencies, debt, equities, interest rates, cash and over-the-counter, and listed derivative products.

Prior to establishing Primus Compliance Group, Eunice worked at the top tier US investment banks J.P. Morgan Chase and Morgan Stanley, as well as the leading European commercial banks Standard Chartered and BNP Paribas.

Eunice was Standard Chartered Bank's Global Head of Wholesale Bank Compliance for Credit Trading and Equities and the Head of Compliance for South East Asia at Morgan Stanley.
In her global and regional roles, Eunice worked across multiple regulatory regimes at different developmental stages in terms of structure and sophistication. She was responsible for lobbying and managing rule changes, as well as establishing and implementing compliance procedures for new businesses in a holistic and integrated manner taking into account end-to-end processes.

With her experience in managing, understanding and dealing with regulators, exchanges and clearing houses, and successful partnership with internal stakeholders in the business and support functions, Eunice is well positioned to effectively operationalise and implement practical solutions for clients to meet their regulatory obligations.

Eunice holds a MBA from the University of Western Australia and is a CPA.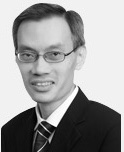 TERENCE LIEW,
DIRECTOR AND CO-FOUNDER
---
Terence has over 20 years of experience in the financial services sector and has worked at both regulatory and commercial institutions. His broad-based regulatory and compliance experience encompasses investment banking, asset management, capital markets and sales and trading businesses in cash and derivative products in the traditional asset classes. As a compliance practitioner, he worked closely with the business and support functions of finance, legal, operations, risk, tax and technology. He also has significant experience in and knowledge of the Australia, Hong Kong, India, Korea, Singapore, Southeast Asia and Taiwan markets.

Terence's regulatory experience at the Monetary Authority of Singapore, Singapore's central bank and financial services regulator, and SIMEX (Singapore's financial futures exchange, now part of the Singapore Exchange) gives him unique insight into how regulators think about
systemic risk and regulatory policy. He played a key role in formulating the SIMEX's risk management and supervisory policies for its member firms and traders post-Barings. At the top-tier US investment bank, Morgan Stanley, where he was Deputy Head of Asia Pacific Compliance, Terence gained broad and in-depth product and market knowledge and expertise covering multiple markets.

Before establishing Primus Compliance Group, Terence was Global Head of Wholesale Bank Compliance for Financial Markets at Standard Chartered Bank covering the sales and trading of cash and derivative products and derivatives structuring in asset classes like commodities, currencies, equities, debt and interest rates.

Terence holds a MBA from The Wharton School, University of Pennsylvania, in the US.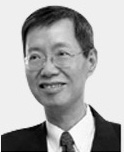 KOH BENG SENG,
ADVISOR
---
| | | |
| --- | --- | --- |
| Beng Seng has extensive experience in the financial services sector in monetary policy, banking supervision and financial sector development at the Monetary Authority of Singapore as its Deputy Managing Director, as Advisor to the International Monetary Fund to reform Thailand's financial sector from 1998 to 2000 after the Asian financial crisis, and as Deputy President at one of Singapore's leading local banks. | | He is also a member of the Expert Committee formed by the China Banking Association under the auspices of the China Banking Regulatory Commission to provide advice and guide the development of the Chinese banking professional certification programme. |